How Co-Parenting Can Help You Raise Happy and Healthy Children
Co-parenting is the practice of raising a child together after a divorce. This can be a challenging experience, but it's also an opportunity. With it, you can provide your child with the love and support they need. Co-parenting is crucial to your child's well-being. It allows them to maintain strong relationships with both and be sure their needs are met.
The Three Types of Co-Parenting
There are three types of co-parenting: high-conflict, parallel, and cooperative co-parenting. High-conflict co-parenting involves parents who are unable to work together. This causes constant conflict and tension. Parallel co-parenting is a method where each parent has their own set of rules. They do not interfere with each other. Cooperative co-parenting involves parents working together and communicating effectively to raise their child.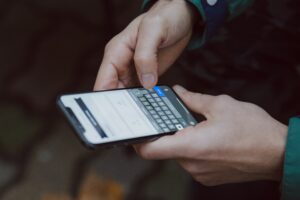 Examples of Success
There are many celebrities who co-parent successfully. Two of them are Gwyneth Paltrow and Chris Martin. They coined the term "conscious uncoupling." This means that, even if you are no longer a couple, you can be responsible and have a good relationship with your ex. If the family works together despite their differences, this will help them all.
Why is this a Good Idea?
Co-parenting is a good idea for many reasons. It allows both parents to maintain a close relationship with their child. It also ensures that each one meets the needs of their children. Consistency is fundamental for them. Co-parenting provides a consistent environment for children to thrive. It also helps them understand that they are loved. A good relationship with your partner is another way to show love and respect for your loved ones.
What is Talking Parents?
Talking Parents is an app that provides safe communication for separated or divorced parents. It offers a messaging platform that stores conversations, allowing them to maintain a clear record. It also includes a shared calendar, an expense tracker, and document sharing capabilities. The app is subscription-based. Users can choose from several pricing plans based on their needs.
Talking Parents: A Tool for Setting a Secure Ground
Effective communication is essential for successful co-parenting. Talking Parents let them share information about their child's well-being and needs. Using technology to improve how we relate is a game changer. It allows for quick and easy communication and reduces misunderstandings.
The Origin of Talking Parents
Clayton and Alexis Davis founded the company in 2013. They are themselves divorced parents. The idea came when they realized they needed a better way to organize their schedules with their children. With better communication, misunderstandings and conflicts were less frequent.
An Easy Way to Stay in Touch
Talking Parents does not currently offer a feature for making calls. Today, it's easier to send messages. Keeping this in mind, the time needed to talk is reduced. This can be a great tool for busy parents who need to stay in touch and share information.
Tips for Successful Co-Parenting
Successful co-parenting involves creating a plan. Follow the next tips and avoid confusion or unnecessary arguments: 
Create a co-parenting plan together

Stick to a consistent schedule

Communicate in an open way and with respect to your co-parent

Focus on them: your children need you

Avoid speaking wrongly about your co-parent in front of your child

Keep your child's routines consistent between households

Be flexible and willing to compromise when necessary

Use a co-parenting communication tool to stay organized and keep records

Attend important events together, like school conferences and extracurricular activities. Your children will be thankful for having both in their lives
The Best Co-Parenting Schedule
The best co-parenting schedule is one that works for both parents and is consistent from week to week. Organize a schedule that involves one parent having the child during the week and the other parent having the child on weekends. You can share time by alternating weeks or splitting the week in half. The most important thing is to find a schedule that works for your family and provides consistency.
How a Schedule Can Avoid Arguments and Confusion
Being consistent can help avoid arguments and confusion with your co-parent. When things are clear, both parents know when to spend time with their child. This leaves less room for misunderstandings or disagreements. It's important to stick to it as much as possible and communicate any changes in advance.
Final Thoughts
Co-parenting is essential for raising happy and healthy children. And with Talking Parents, you can help make it easier and more effective. With the right tools and the right mindset, co-parenting is a positive experience for all. Work together and put your child's needs first. This will provide them with the love and support they need to grow and become who they need to be.
By Alonso Ruíz