In the vast realm of music, film, and culture, there are few figures as enduring and iconic as Barbra Streisand. From her artistic beginnings in Brooklyn to her meteoric rise to stardom, Streisand's journey is a testament to the talent, determination, and voice that shook the world. Join us on Wellix as we embark on a journey through the life and legacy of the incomparable Barbara Streisand.
The Early Years (1942-1960)
Barbra Joan Streisand was born on April 24, 1942, in the bustling borough of Brooklyn, New York. Raised in a modest household, young Barbara discovered her passion for performing at an early age. With a voice that could stop you in your tracks, she sang in local talent shows and quickly garnered attention for her prodigious talent.
It was clear from the outset that Streisand was destined for greatness. In 1960, at the age of 18, she made her professional debut at the Bon Soir nightclub in New York City, setting the stage for her remarkable career.
A Voice That Shook the World (1960s-1970s)
Streisand's voice was her golden ticket to stardom. Her remarkable vocal range, crystal-clear tone, and ability to convey deep emotion through her singing set her apart from her peers. With hits like "People," "The Way We Were," and "Don't Rain on My Parade," she solidified her status as one of the greatest vocalists of all time.
Each note she sang seemed to come straight from the heart, resonating with listeners on a profound level. Her albums, from "The Barbra Streisand Album" in 1963 to "Guilty" in 1980, remain timeless classics that enchant audiences worldwide.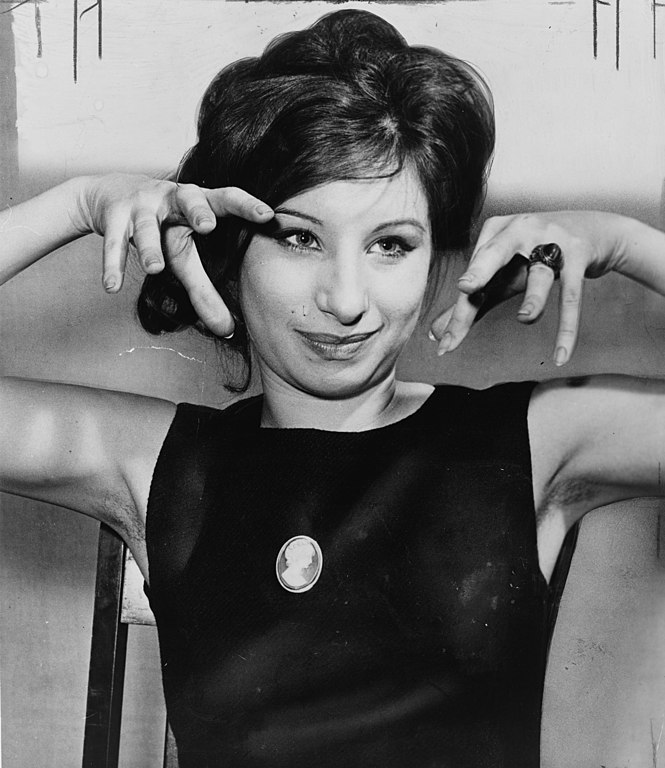 Hollywood and Broadway (1960s-1980s)
Streisand's talents weren't limited to the recording studio. She effortlessly made the transition from music to the silver screen and Broadway, becoming a force to be reckoned with in both realms. Her acting prowess and charisma graced iconic films like "Funny Girl" (1968), for which she won an Academy Award, and "A Star Is Born" (1976), which earned her another Oscar nomination.
On Broadway, Streisand wowed audiences with her performances in "Funny Girl" (1964) and "Hello, Dolly!" (1969). Her ability to command the stage was a testament to her versatility as an artist, leaving audiences in awe of her acting and singing talents.
A Complete Artist
Barbara Streisand stands as the true epitome of a complete artist, achieving unprecedented success across diverse realms of performance. Her illustrious career encompasses triumphs in music, film, and theater, a feat few have matched.
As a legendary singer, Streisand's voice possesses an unparalleled emotive power that has touched hearts for decades. Transitioning effortlessly into the world of film, she earned accolades and an Academy Award. Her magnetic presence on Broadway further solidified her status as an icon.
Cultural Influence and Activism
Beyond her incredible talents, Barbra Streisand has left an indelible mark on culture. Her distinctive style and fashion choices have inspired generations of fans. She became a symbol of female empowerment, breaking through glass ceilings and paving the way for future female artists in the male-dominated entertainment industry.
Streisand also used her platform to champion social and political causes close to her heart. Her activism and philanthropy have made her a respected figure in the fight for justice and equality.
Awards and Accolades
Barbara Streisand's career has been adorned with an impressive array of awards and accolades. She has won 10 Grammy Awards, including the Lifetime Achievement Award, 2 Academy Awards, 9 Golden Globe Awards, and numerous other honors. Her impact on the entertainment industry cannot be overstated.
Legacy and Continued Impact
As we reflect on the remarkable journey of Barbra Streisand, it's clear that her legacy continues to shape the worlds of music, film, and culture. Her influence can be seen in the work of countless contemporary artists who have been inspired by her artistry and activism.
Let's explore some of the notable artists who have been influenced by Barbara Streisand:
1. Celine Dion
The Canadian powerhouse vocalist, Celine Dion, has often been compared to Streisand for her remarkable vocal abilities and emotive performances. Dion's career trajectory, marked by international success and chart-topping hits, bears a resemblance to Streisand's rise to fame.
2. Whitney Houston
Whitney Houston, another iconic singer, was undoubtedly influenced by Streisand's ability to convey deep emotions through her music. Both artists left an indelible mark on the world of music with their powerful voices and timeless ballads.
3. Adele
Adele, the British sensation known for her soulful and heartfelt songs, has expressed her admiration for Barbra Streisand's artistry. Streisand's ability to connect with her audience on a personal level has clearly left a mark on Adele's approach to music.
4. Lady Gaga
Lady Gaga, known for her versatility and fearless creativity, shares common ground with Streisand in their ability to transition seamlessly between music and acting. Gaga has cited Streisand as an inspiration and has even had the opportunity to collaborate with her.
5. Beyoncé
Beyoncé, one of the most influential artists of our time, has admired Streisand's work ethic and impact on the entertainment industry. Both artists have broken barriers and set new standards for female artists in their respective generations.
Conclusion
In conclusion, Barbara Streisand is more than just an entertainer; she is a symbol of resilience, talent, and the enduring power of the human spirit. Her contributions to music, film, and culture are immeasurable, and her impact will continue to resonate with audiences for generations to come. Let's celebrate the timeless icon that is Barbra Streisand, a woman whose voice and presence will forever grace the annals of history.
References
2. Barbra Streisand | Biography, Music, Films, & Facts | Britannica
3. Barbra Streisand – Songs, Movies & Age (biography.com)
by Alonso Ruiz